There are many different factors to consider when shopping for CBD. To begin with, you want to make sure that you're looking at reputable brands that craft clean and potent products. Second, you should make sure the products you're interested in will be the best ones to use for your own unique health goals and wellness needs. Once you've got that all figured out, there are a few more things that come into play when shopping for CBD.
Online vs Brick-and-Mortar
For most people, simply stopping by the local brick-and-mortar CBD store can be overwhelming because of all of the options available. Along with all of the brands before your eyes, there's also a lot of CBD jargon and terminology that you may be seeing for the very first time. Therefore, if you're looking for CBD for sale, it might just be best to purchase products from a reputable online brand. First, a lot of brands have CBD oil for sale online, and second, shopping for CBD products online affords you the time that you'll need to do your own research. When you look at online CBD brands, not only are you able to delve deeper into the brand's history and how it makes its products, but you'll also be able to take whatever time you need to educate yourself about what CBD is, how hemp is grown and harvested, how CBD is extracted, what benefits CBD has, and anything else you might want answers to.
Moreover, while you're visiting a brand's website, you can read up on any and all third-party lab reports that are posted for products you're interested in buying. These reports will let you know if there are any heavy metals, herbicides, fungicides, pesticides, solvents, and other harmful chemicals in the brand's extracts. Lab reports also tell how potent a product is, which is important if you need a strong potency to help tackle the symptoms of a tough health issue. Even though the scientific research into CBD is still in its early stages, a wealth of studies already support and document a number of CBD oil benefits.
CBD Information and Benefits
CBD, or cannabidiol, is one of over 100 other cannabinoids in the hemp and marijuana plants. The hemp plant, though related to marijuana, is its own species of the cannabis Sativa plant. Hemp-derived CBD products are legal through the 2018 Farm Bill. Under this bill, all hemp-based CBD products must contain 0.3% or less THC, or tetrahydrocannabinol, the other main cannabinoid in the hemp and marijuana plants. While marijuana naturally contains large amounts of THC, the hemp plant is bred to naturally have very low levels. When taken in large quantities, THC can cause people to feel a euphoric "high" sensation. However, because THC levels are so low in hemp-based CBD products, there is no way that anyone can get "high" from taking them.
There are a great many benefits associated with CBD. In fact, scientific studies found that CBD can help reduce symptoms stemming from anxiety, depression, insomnia, pain and inflammation, seizures, and even acne. So, if you've been searching for the best CBD oil for anxiety or the best CBD oil for pain, the good news is that there are many brands that create clean and potent oils that are highly effective at tackling these difficult health conditions.
Can Anyone Take CBD?
CBD is a natural supplement that has minor and very few side effects associated with it. Some of the most common side effects linked to CBD are nausea, sleepiness, changes in weight or appetite, diarrhea, low blood pressure, or dizziness. Aside from these side effects, CBD is generally considered safe and well-tolerated among many people. While CBD is mostly used among the adult population, there are some pet owners who choose to give their cats, dogs, horses, and other animals specially formulated CBD products for pets.
All mammals — humans, and animals — have an endocannabinoid system, or ECS, that functions to keep the body in a state of balance. Even though the body produces its own endocannabinoids, the cannabinoids in CBD help to give a boost to the ECS. Some of the functions and processes that the ECS helps to regulate are:
Appetite
Sleep
Mood
Reproduction
Pain
Fertility
Memory
All mammals can therefore benefit from regular and consistent CBD use. Before you add any CBD into your existing natural supplement regimen, however, you should consult with your primary care doctor or medical specialist. Likewise, he or she can also answer any questions or address any concerns you may have. It should also be noted that if you're taking a prescription medication with a grapefruit warning on it, then you might want to hold off on taking CBD until you've consulted with your prescribing physician. CBD, grapefruit, grapefruit juice, and other citrus fruits can interfere with the way the body metabolizes certain medications, causing too much medication to enter the bloodstream.
What Types of CBD Products Can You Buy?
Thanks to science and innovation, these days CBD products come in an array of different types. For example, there are gummies, creams, salves, capsules, oils, tinctures, CBD drinks, and so much more. But before you purchase any products, you need to decide what variety of CBD you want. You can purchase CBD products that are full-spectrum, broad-spectrum, and CBD isolate, and each has its own set of benefits linked to them. The next thing to decide is what kind of CBD product you want to go with.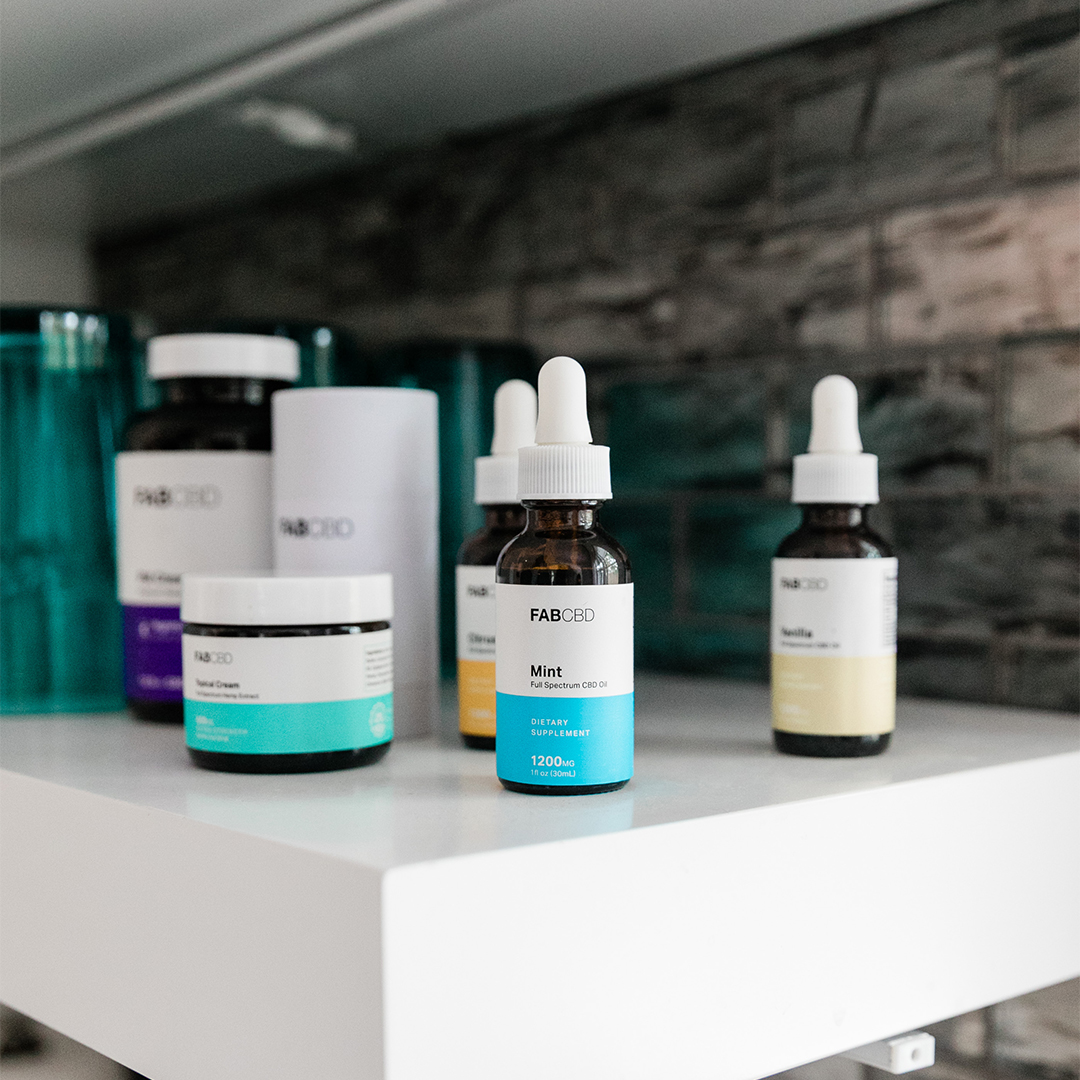 What's the Difference Between Full-Spectrum, Broad Spectrum, and CBD Isolate?
If you're new to the world of CBD, then this is where things can sometimes get confusing. While these CBD varieties have a couple of things in common, they also have quite a few differences. The type of CBD variety that you choose boils down to personal preference. Even though there are a good number of benefits associated with full-spectrum products, if you have to submit to regular drug testing through work and are concerned about possibly receiving a false positive result, then it's best to opt for broad-spectrum or CBD isolate products.
Full-Spectrum CBD
Full-spectrum CBD products contain all of the naturally occurring cannabinoids, terpenes, flavonoids, and phytonutrients of the hemp plant. In fact, full-spectrum products are the closest thing you can get to the whole entire plant. A large benefit to using full-spectrum products is that they produce something called the entourage effect. The theory of the entourage effect states that when all of the compounds of the hemp plant are taken together, there will be better overall results for issues like chronic or acute pain and inflammation. Additionally, these compounds boost each other's positive effects while decreasing one another's negative ones.
Even though the THC content of hemp-based CBD products must legally be 0.3% or less THC, if you have concerns about producing a false negative on a drug test, then you might want to go with a THC-free product option. As we stated earlier, because the THC content in full-spectrum products is so low, there is no way that you will get "high" from using these types of products.
Broad-Spectrum CBD
Broad-spectrum CBD is very much the same as full-spectrum CBD. However, all of the THC has been filtered out of it. You'll still be able to receive the benefits of the entourage effect, as well as the benefits from the other remaining hemp cannabinoids, terpenes, and phytonutrients.
CBD Isolate
CBD isolate products contain pure CBD extract. All of the other components of the hemp plant have been filtered out through a special process, leaving only 99% pure CBD. You will not get an entourage effect from CBD isolate products, however, you will receive higher serving sizes of CBD. Isolates are typically flavorless and odorless.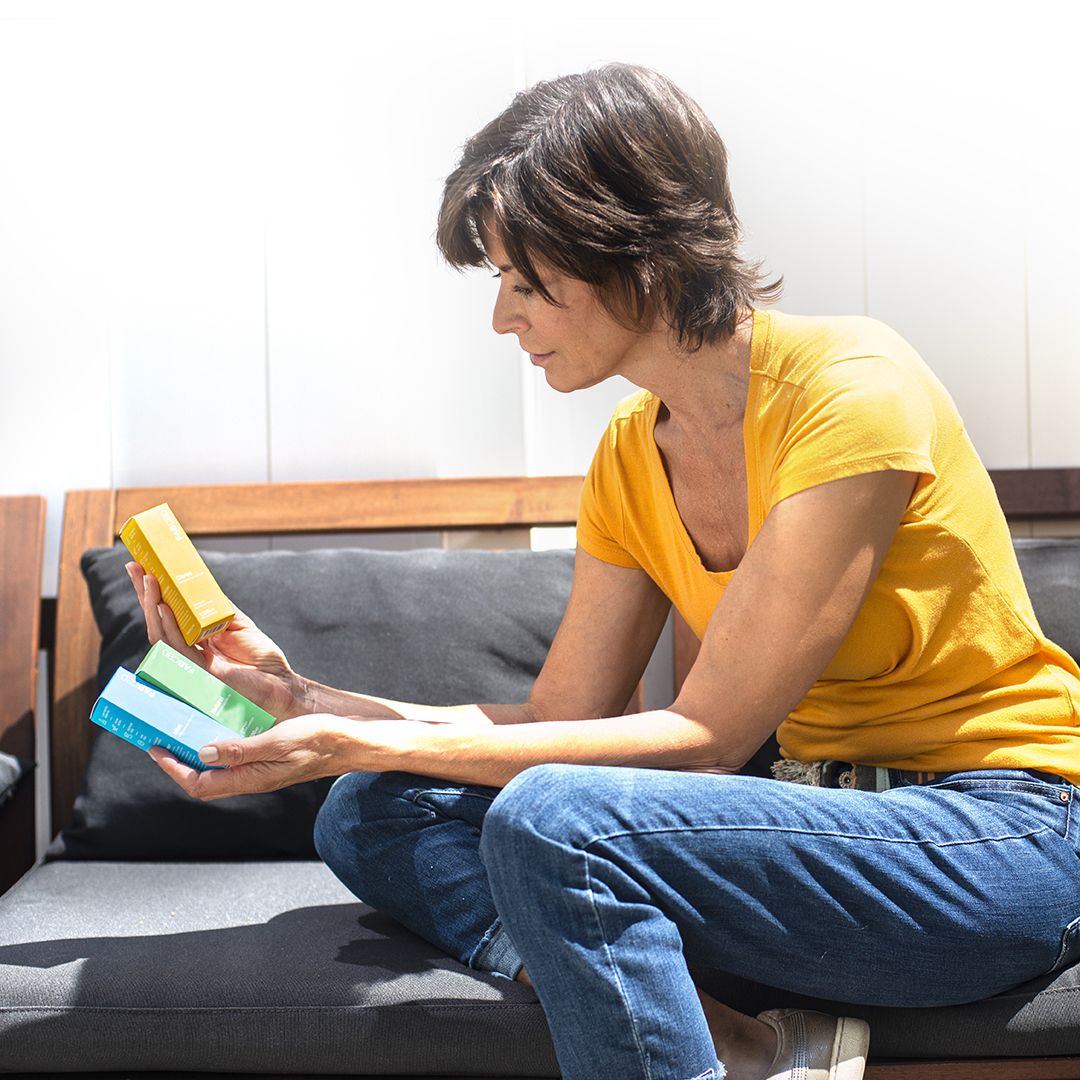 Which Type of CBD Product is Best?
CBD products can be bought as oils, tinctures, capsules, gummies, topicals, salves, and much more. The type of CBD product you choose will be largely decided by what you want to use the CBD for. For example, if you're experiencing a localized, superficial area of pain or discomfort, then massaging a topical CBD cream or salve into the area can help to bring about immediate relief.
CBD Oils and Tinctures
CBD oils and tinctures are great to use for conditions like anxiety, pain, sleep and insomnia issues, and other widespread or internal problems. CBD oils come in a variety of strengths and flavors and are great for new CBD users. Oils work quicker than topical products or gummies because they absorb into the bloodstream where cannabinoids can get to work helping the ECS. Typically, you can feel the CBD start to work in about 15-30 minutes after taking it. These days, a lot of brands are also adding CBG oils to their array of products. Just as CBD oil has its benefits, so does CBG oil. For example, some people find that CBG oil is tougher at calming down chronic aches and pains, is better at helping with sleep issues, and is better at inducing overall relaxation. When it comes to CBD or CBG oils or other CBD products, almost all reputable brands use the industry preferred CO2 extraction process because it yields clean extracts that are free from harmful chemicals and solvents. Lastly, when it comes to using CBD oils, patience, consistency, and time are needed to ensure that you're getting the most benefits out of the oil. For more information on the best dosage and how to take CBD oils, please refer to the two sections below.
CBD Oil Dosage
We've included this in our CBD shopping guide so that our readers can understand that if they're going to buy CBD oil, then time, patience, and consistency are needed to go through the process of finding the best dose for their needs. When it comes to taking CBD oil, there's not one set dose that will work best for everyone. And because everyone's body is different, a dose that works best for one person will not work that great for someone else. The best advice for taking CBD oil is to start low and increase slowly, take the oil at the same time(s) every day, and practice patience as it takes time to find the right dose.
For example, if you've purchased a 600mg bottle of full-spectrum CBD oil, begin by taking half a dropper once a day. This will roughly equal about 10mg of CBD oil a day. Stick with this dose for 7-10 days before checking in with yourself to see how you feel. Write down any notes or anything you're noticing in a journal so that you can easily keep track of your process. If, after 7-10 days you feel the need to adjust your dose, then move up to half a dropper full twice a day. This will now be 10mg of CBD oil twice a day, or 20mg of oil a day. Stay with this dose for another 7-10 days before checking in with yourself again. If you need to increase yet again, then do so by following this pattern.
How to take CBD Oil
It's very easy to take CBD oil. In order to get the most benefits out of it, the oil should be dropped sublingually and held there for 60-seconds. This way, all of the cannabinoids, terpenes, and phytonutrients in the hemp plant can absorb into your bloodstream through the thin membranes under your tongue. You can also swish the oil in your mouth before swallowing so that it can be absorbed through the mouth tissue as well.
CBD Topicals
CBD cream and salves are wonderful to use for areas of tension and irritation. When CBD topicals are massaged into the skin, the cannabinoids enter into the skin tissue, muscle tissue, and joints to help reduce inflammation, pain, and swelling. While CBD creams work well for angry joints and muscles, are lighter, and are less greasy, CBD salves are another product that you might want to look into. CBD salves are formulated to be stronger and are also made differently than CBD creams. Salve contains nourishing elements like jojoba oil, vitamin E, camphor, cinnamon, or other helpful extracts to smooth skin and create relief from chronically sore areas of the body. As with any other CBD product, the choice as to whether you want to buy CBD cream or salve will depend on your level of pain and topical product preference.
CBD Gummies
If CBD oil isn't your thing because you simply aren't a fan of the taste, or because you need to take your CBD in a quick, easy, and discreet way, then CBD gummies will be your best option. Unlike CBD oil, when you eat a CBD gummy, it takes anywhere from 30-60 minutes before you will feel the effects of the CBD. This is because the body has to digest and break down the gummy before the CBD can enter the bloodstream. Even though it may take a little while for you to feel the CBD kick in, the good news is that the effects will last longer in your body because of the digestion process. Gummies come in all sorts of fun shapes and in all kinds of different flavors. Some gummies can be coated with CBD, while others are infused with it. If you're buying a gummy that's coated with CBD, one way to feel its effects quicker is to hold the gummy in your mouth to savor it as it slowly melts. This way, the CBD that's on the gummy can enter into your bloodstream through the blood vessels in your mouth and under your tongue. Lastly, there's no worrying about what the best CBD dose is with gummies, as the dose is already predetermined.
CBD for Pets
Let's not forget about our favorite four-legged friends. There are quite a few CBD pet products out there to choose from. For example, the most common ones out there are treats, chews, and oils. Most owners opt for CBD treats or chews because they are quick and easy to get CBD into your four-legged friend without having to struggle with oil droppers and oil dosing. However, some owners do choose to give their pets CBD oil. When it comes down to CBD pet products, it all boils down to preference and ease of use.
Hemp Seed Oil vs CBD Oil Products
While shopping for CBD products, it's imperative that you understand that hemp seed oil/hemp oil is not the same as CBD oil. Hemp seed oil is extracted through cold pressing the seeds of the hemp plant while CBD oil is made by extracting it from the flowers, stems, and leaves of the hemp or marijuana plants. Both CBD oil and hemp seed oil have many benefits attributed to them. Hemp seed oil is rich in protein, vitamin E, and omega fatty acids, therefore, it's extremely nourishing and is also great to use on the skin. Conversely, while CBD oil contains a wealth of cannabinoids, hemp seed oil contains very little to no CBD whatsoever. If you're looking for CBD oil but purchase hemp oil instead, you will not be getting any of the benefits associated with CBD oil.
Always be aware when shopping for CBD products. Some sellers incorrectly label CBD products as hemp seed oil or hemp extract oil in order to skirt laws that may prevent the sale of CBD. Furthermore, any type of dishonest labeling will not allow you to understand exactly what you're getting in the product. These types of sellers and products should be avoided at all costs.
Is CBD Legal?
The 2018 Farm Bill made all hemp-based products legal to sell and buy across the United States. However, these types of products must contain 0.3% or less THC. Moreover, each state may have its own laws regarding CBD products. This is why you should look into the laws of your home state before shopping for any CBD products. Additionally, if you're planning to travel anytime soon, you might want to check out the laws of the states you're going to be passing through, as well as the laws of your destination state, if you wish to take your CBD products along with you for the ride.
Quick Tips for Buying CBD Products
If you're looking for some important and quick tips to remember when shopping for CBD products, then please keep these few in mind as you venture out into the CBD market:
Figure out why you want to use CBD, and what product type best suits your needs.
Make sure that the CBD product you want contains 0.3% or less THC.
Research where the brand you're interested in sources its hemp from.
Look for, then thoroughly read, all independent third-party lab reports.
Look for brands that clearly label what's in their products, that seek to educate customers on CBD, and that are highly transparent.
Know and understand other terminology that may be printed on the product label.
Beware of products that make large health claims.
Read all verified customer reviews on the brand's website.
Look into the extraction process that the brand uses to obtain its hemp extracts.
Decide whether you need a full-spectrum, broad-spectrum, or CBD isolate product.
Closing Thoughts: How to Buy Safe, Top-Quality CBD
Thanks to the flood of brands in the CBD market, you can pretty much buy CBD almost anywhere. While this may sound convenient and exciting, you need to remember that all brands are not created equal. Also, not every physical CBD store has owners or employees that know what they're doing. Shopping online for CBD products affords you the time you need to deeply look into both the brand and its products. Furthermore, you can also spend as much time as you need researching CBD in general so that you can have more intimate knowledge about what it is, what its benefits are, how it can help with various health issues and anything else you may want to know.
When it comes to CBD varieties and products, the choice is yours as to whether full-spectrum, broad-spectrum, or CBD isolate products work best for you, and whether CBD oils, gummies, topical creams, salves, or capsules will work best for your unique set of needs. What matters most when shopping for CBD is that you figure out why you want to use CBD, what you will be using it for, and that you put in the time and do the research to fortify yourself with the best possible knowledge about CBD before you spend any of your hard-earned money on any products. Shopping for CBD doesn't have to be a painful or overwhelming process. If you slow down, arm yourself with knowledge, and take the time to get to know the brands you're interested in, the journey will be enjoyable.
Signup for D Exclusive
Get partner offers, discounts, and more delivered right to your inbox each week.