If money is an issue for you, then you might want to consider making your own CBD oil at home. Even though your oil won't be made with the same high-end equipment that most reputable brands use, homemade CBD oil can still be a lot safer than some of the potentially untested and poorly labeled products sold online through sub-par CBD brands or disreputable brick and mortar stores. If you've been wanting to make your own CBD oil at home, the good news is that you'll basically only need two main ingredients: hemp flower that's high in CBD, and a carrier oil like hemp seed oil, olive oil, or MCT (medium-chain triglyceride) oil like coconut oil.
What are the Benefits of Making CBD Oil at Home?
CBD products are available today in many different forms, however CBD oil appears to be one of the most frequently bought products. Typically, people purchase oils online or through brick-and-mortar stores. Since CBD's rapid rise in popularity throughout recent years, there's been an influx of brands into the market. While it's exciting to have so many brands and product options to choose from, not all brands and products are created equal. Therefore, it's always best to buy your CBD from a reputable and trustworthy brand.
Since not all people have the finances to buy CBD oil online or in stores near them, making CBD oil at home might be the next best option. Additionally, it can be overwhelming searching through multiple brands and hundreds of products in an attempt to figure out which ones will be best suited for your health and wellness needs. If regularly purchasing high-quality products for sale online from reputable brands is financially prohibitive for you, then making homemade CBD oil is a viable option.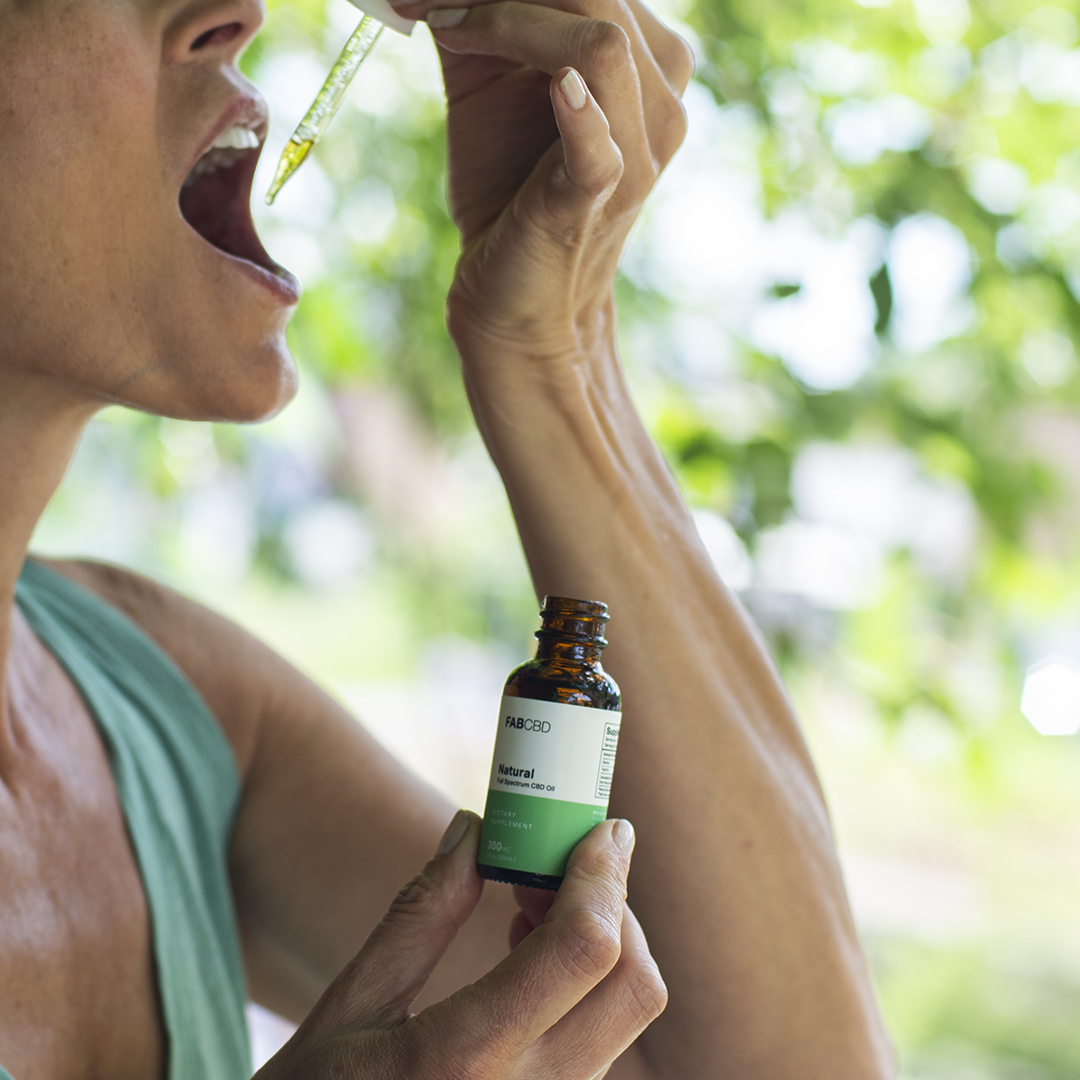 Things You Will Need for Making CBD Oil
Before you begin making CBD oil at home, you'll need to figure out which extraction method you'll use as well as if you can buy high-quality hemp flowers near you. If all else fails, then you can always search online for high-CBD strains, as there are a wealth of companies that ship flowers throughout the United States.
How To Choose the Best CBD Strain
First, you should understand that CBD can be extracted from both the hemp and marijuana plants, which are both strains of the cannabis plant. However, the 2018 Farm Bill only made it legal for hemp-derived CBD products to be sold and bought in the United States. These products must only contain 0.3% or less THC, or tetrahydrocannabinol, a cannabinoid in both the hemp and marijuana plants that causes a euphoric "high" when ingested in large quantities. All hemp strains naturally contain less than 0.3% THC, while the marijuana plant contains well over that amount. Because the THC levels are so low in hemp-based CBD oils, there's no way for anyone to get "high" from using them. If you're concerned about the legality of making your own CBD oil at home, then it's probably best to craft your oil from the hemp plant. There are, however, certain states where medicinal and recreational marijuana are legal. Therefore, before making any homemade CBD oil, you should look into your state's laws regarding CBD.
Activating Your CBD
When making your own CBD oil, you have to make sure that the CBD is transformed from its inactive CBDA form. For those who may not know, CBDA is an acid that contains many benefits but that doesn't have any of the benefits commonly linked to CBD. In short, there's no CBD in unprocessed hemp plants. Therefore, if you're looking to extract CBD from hemp, then you need to activate it by using heat before mixing the plant material with a solvent.
CBD activation takes place through a process called decarboxylation, which is a fancy term for heating. While an oven can be used to activate CBD, others have used slow cookers. Be aware, though, that these two methods are not an efficient way to activate CBD. Proper decarboxylation requires a decarboxylator, or precision cooker. When a precision cooker is used, optimal temperatures are maintained so that full activation of CBD and trace cannabinoids can happen without destroying any beneficial terpenes in the process. If you plan on regularly making your own CBD at home, then it's worth investing in a precision cooker, as this will enable you to craft CBD oils that are consistently good.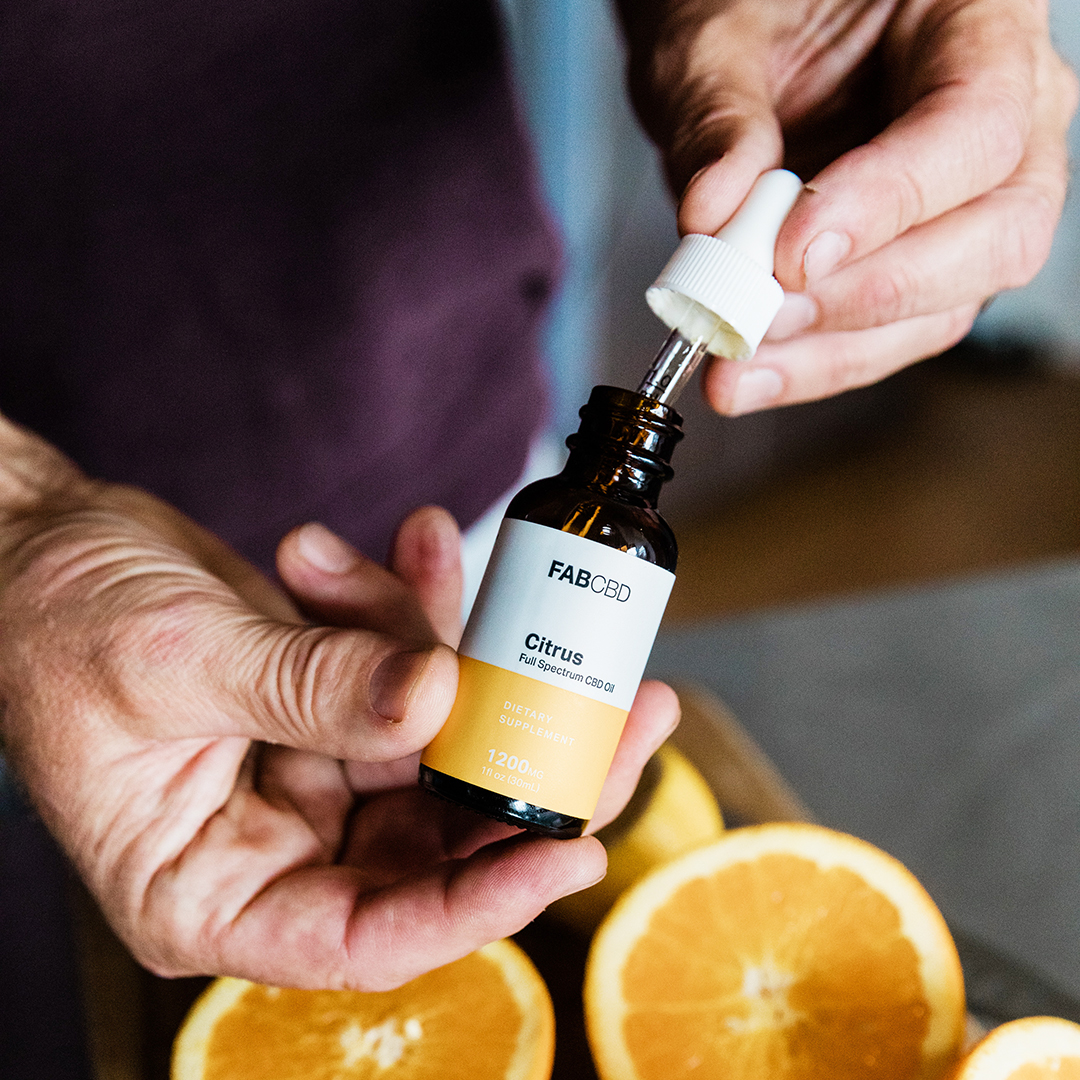 Choosing the Best Carrier Oil
In making homemade CBD oil, you'll have to decide whether you'll use food-safe alcohol or carrier oil for your extraction. In alcohol extraction, the hemp must be soaked in alcohol until all of the beneficial compounds are stripped from it. Alcohol extraction takes an abundance of patience because the longer the hemp soaks in the alcohol, the more potent the extract will be. Alcohol-based CBD oils are called tinctures. When compared to oil extraction, the alcohol extraction method tends to be a bit harsher. In oil extraction, natural plant oils are used as carriers because of CBD's fat solubility. You can use hemp seed oil, olive oil, and coconut oil for this gentle process.
The third method is one that almost all reputable CBD brands use. In the CO2 extraction method, pressurized CO2 is used to extract all of the beneficial cannabinoids, terpenes, and phytonutrients from the hemp plant. This process requires a lot of space, expensive equipment, and the proper scientific know-how in order to perform it correctly. When it comes to extraction methods, this is by far the best process because extracts come out clean, pure, and are free from solvents and other impurities. That's why the industry's top CBD brands use this method. But since the CO2 method is so involved and specialized, it should not be performed at home.
Different Ways to Extract Your CBD Oil at Home
You can make CBD oil at home using these two step-by-step methods:
Making a CBD Oil Tincture Using Alcohol
Ingredients
Ground hemp flower — 30 Grams
Food-grade alcohol — High-proof
Materials
Mixing Bowl
Parchment Paper
Cookie Tray
Grinder
Catchment Container
Double Boiler
Wooden Spoon
Funnel
Spatula
Plastic Syringe
Fine Strainer
Directions
Heat the plant by grinding it into an even consistency and spreading it on the cookie tray lined with parchment paper. Place the hemp flower in an oven preheated to 224 degrees Fahrenheit and let it bake for 60-minutes.
Place the activated (decarboxylated) flower into a mixing bowl and cover it completely with alcohol. Using the wooden spoon, stir the buds for about 10 minutes. At this time, the alcohol will extract compounds like cannabinoids, terpenes, and phytonutrients. You can speed up the process by stirring the mixture.
Separate the CBD-infused extract from the remaining plant components. Using cheesecloth, strain the liquid into a collection container. The solution may have a dark green color. Repeat this process until the extract looks fairly clear.
Using a double boiler, pour the alcohol tincture into the top of the boiler and add steady heat. Please keep in mind that high-proof alcohol is volatile and evaporates at low temperatures. So you may have to turn the heat off and on. Additionally, make sure that the room you're working in is properly ventilated because the fumes from the alcohol are extremely flammable.
After all of the alcohol has evaporated, the extract will have a thick, tar-like thickness. While the extract is still warm, draw it up into a large syringe or place it into a dark glass bottle with a glass dropper.
Making a CBD Oil Using a Carrier Oil
Ingredients
High-CBD Hemp Flower — 30 Grams
Carrier Oil (Hemp Seed or Coconut Oils) — 450-500 ml
Materials
Cookie Tray
Parchment Paper
Herb Grinder
Double Boiler
Glass Jar with Lid
Cheesecloth
Instructions
Heat the hemp flower using the same method as in the alcohol extraction process above.
Combine the flower and the oil to begin the extraction process. Place the flower and the oil into the top part of the double boiler. Fill the bottom container with some water and bring it to a light simmer. Do not let it come to a rolling boil because the terpenes will evaporate at a temperature of 302 degrees Fahrenheit. Typically, it can take up to 3 hours to simmer the mixture. The final product will appear a touch darker than the unprocessed oil.
Remove the top of the boiler. Next, place cheesecloth over the top of the glass jar and pour the mixture into the jar. Strain as much oil as possible from the hemp plant before discarding the remaining strained flower in the cheesecloth.
Cover the jar and store it in a dry, cool area. Use the final product as needed.
Quick Tips for Making CBD Oil at Home
Some quick tips for making the best homemade CBD oil are as follows:
Use only the best hemp flower that's high in CBD
Use a top-quality, healthy carrier oil
Use precision in following the recipes
Store the oil in the same way that you would any herb-infused oils
Mix it up by adding your favorite natural flavorings to the oil in order to make the flavor better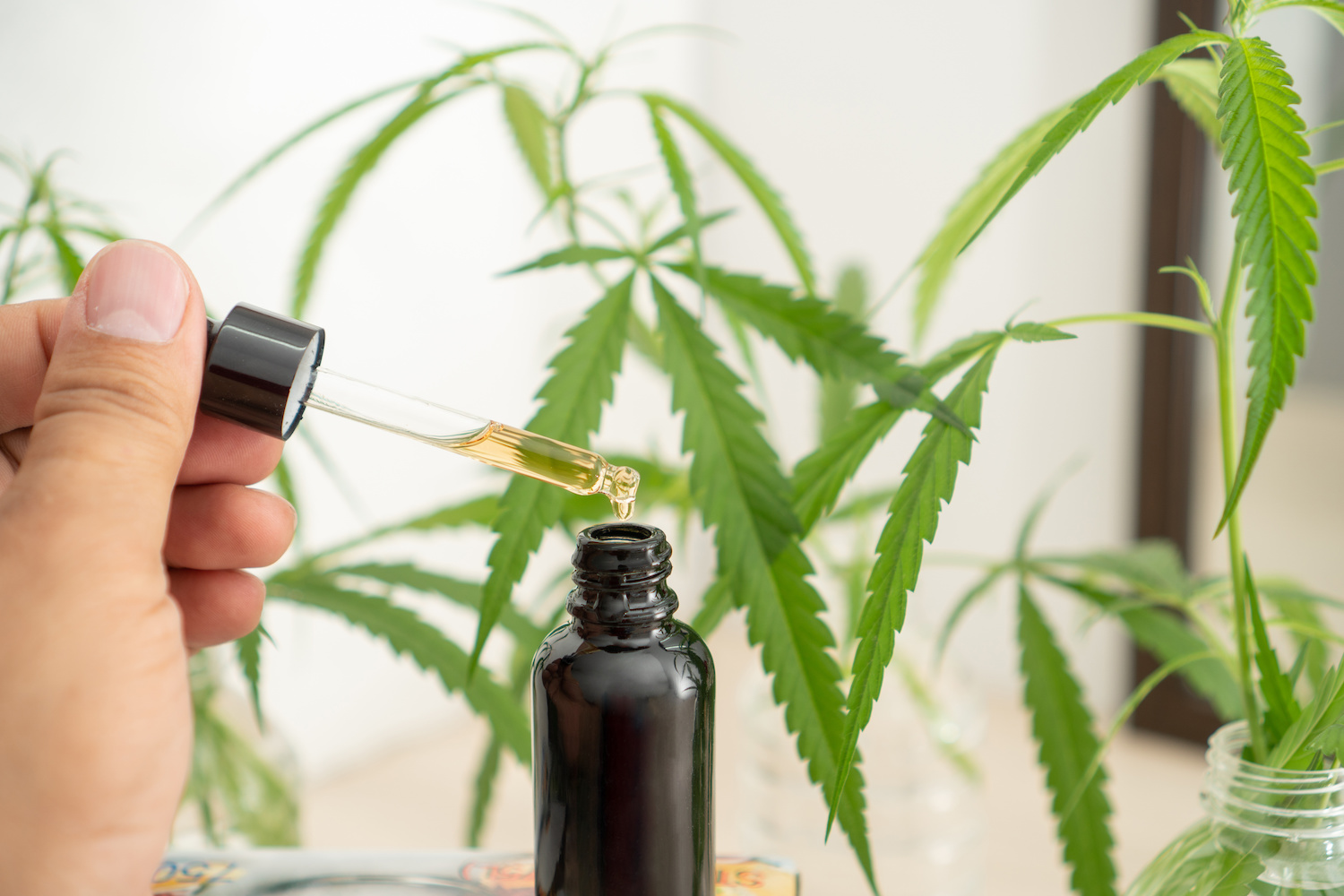 Benefits of Professional CBD Oil Extraction
Even though it may seem easier to make your own CBD oil at home, you might still be wondering if what you're making is as potent and pure as the top-quality CBD oils that reputable brands craft. First, you should remember that reputable brands use the industry-preferred CO2 extraction process to obtain all of their clean and effective extracts. This process is considered to be the industry's gold standard because it renders high-quality CBD products. Second, this process is mostly only used by professional brands because it requires a costly triple-chamber machine, huge quantities of flowers, and an experienced professional to watch over the entire process.
Furthermore, using the CO2 extraction process ensures that the resulting products are more potent and pure than homemade oils. Therefore, if you're looking for superior CBD oils that have the most benefits linked to them, then purchasing CO2 extracted oils from reputable brands will be your best option. If you're in the hunt for an online CBD oil brand, then one of the first things you should do is to take the time to do some research into the brand, its extraction process, where it sources its hemp from, as well as read any third-party lab reports and verified customer reviews. Along the way, you can also do a deep dive into any other CBD-related topics that you want to learn more about.
Dosing CBD Oil
When it comes to dosing CBD oil, keep in mind that there's not one set dose that works best for everyone. Since everyone's body is different, a dose that works great for one person might not work that well for someone else. Finding the right CBD oil dose takes patience, time, and consistency. For example, if you've purchased a bottle of 600mg full-spectrum CBD oil, then begin by taking a half dropper-full once a day. This will equal 10mg of CBD oil once a day. Stay with this dose for 7-10 days before increasing. During this time, keep a journal so that you can write down anything you're experiencing while on the dose, as well as what seems to be improving and what's not getting any better.
If you feel the need to increase the dose, move up to half a dropper-full twice a day, or 10mg twice a day. This will also equal 20mg of CBD oil a day. Stick with this new dose for another 7-10 days before deciding whether or not you want to increase again. If you feel you need more CBD oil, follow this same pattern until you've found the best possible dose for your unique health and wellness needs. Remember, you may also need to increase the strength of the oil or adjust the overall dosage over time.
How to Use CBD Oil
Taking CBD oil is a fairly straightforward process. In order to get the best results from your CBD oil, you should drop it sublingually and hold it there for about 60-seconds. When you do this, the cannabinoids, terpenes, and phytonutrients in the oil can enter your bloodstream through the thin membrane under your tongue. If you're wanting to increase possible absorption, feel free to also swish the oil around in your mouth before swallowing it so that the CBD can also get into your bloodstream through the membranes of your mouth. Additionally, taking the CBD oil around the same time(s) each and every day will help ensure that you're clear about the effects because you'll have more of a reliable baseline.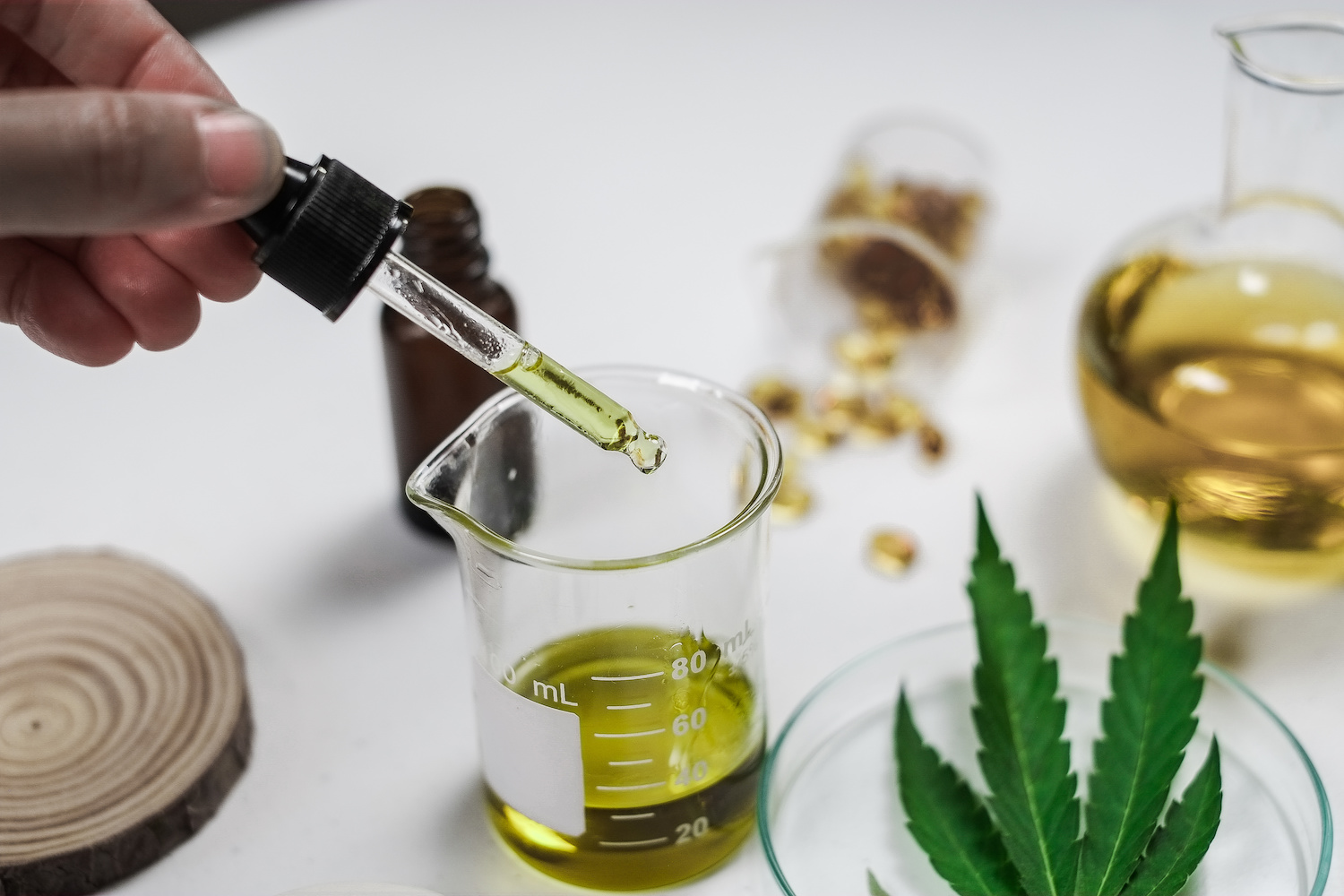 Final Thoughts
Crafting your own homemade CBD oil is a fantastic option if you're short on financial resources or are looking to save time and money. But before you set up a CBD workshop in the comfort of your home, you should research the CBD market as well as look at different online brands. You might just be able to get a solid deal on some top-shelf products. In fact, many reputable brands also offer discounts, rewards programs, as well as bundle prices on some of their CBD oils. If you still want to go ahead and make CBD oil at home, at least you'll have your own bottle of clean, safely crafted oil to use while you're researching.
Making CBD oil at home can be time- and money-saving, but it's still recommended that you purchase a high-quality, clean, and potent oil from a reputable brand. Commercial CBD oils are crafted with precision and have all of the product's ingredients, strength, and variety (full-spectrum, broad-spectrum, or CBD isolate) clearly printed on the packaging and the bottle. So, if there's a specific health issue that you're trying to address or a wellness goal that you're trying to achieve, it's best if you buy a potent and effective CBD oil from a highly reputable brand.
Signup for D Exclusive
Get partner offers, discounts, and more delivered right to your inbox each week.