One of the most frequently asked questions from those who are new to using CBD products is whether or not they can get high from taking CBD oil every day. But in order to properly answer this question, you must first understand what CBD is, to begin with. CBD, or cannabidiol, is one of the main cannabinoid compounds that's found in both the marijuana and hemp plants. This compound is one of over 100 compounds that naturally occur in these plants. 
CBD has garnered a lot of attention lately because of federal laws that have made it legal to buy and sell CBD products within the United States, providing that the THC, or tetrahydrocannabinol, content is less than 0.3%. Along with CBD, THC is the second main compound found in hemp and marijuana. This compound, unlike CBD, can cause feelings of euphoria through a psychoactive high when consumed in large quantities. 
Scientific studies have proven time and again that CBD has a wealth of health benefits associated with it. For example, studies show that CBD is extremely effective at helping combat depression and anxiety. Scientists believe that the compound may help quell anxiety because it reduces stress, lowers the psychological effects of anxiety, helps to induce sleep when insomnia is an issue and cuts down on the symptoms associated with post-traumatic stress disorder, or PTSD. 
CBD can also help with: 
Neurodegenerative Disorders like

Pain Relief from

Arthritis

Muscle Pain

Spinal Cord Injuries
The Common Misconception About CBD 
CBD and THC are natural cannabinoid components in both the hemp and marijuana plants. When CBD oils are created, they can be made into three specific types: broad-spectrum, full-spectrum, and CBD isolate. And while CBD can be completely isolated from THC and infused into oils, edibles, tinctures, creams, salves, and other products, a common misconception among those who are not familiar with full-spectrum CBD products is that they can potentially get "high" from using them because these products contain THC.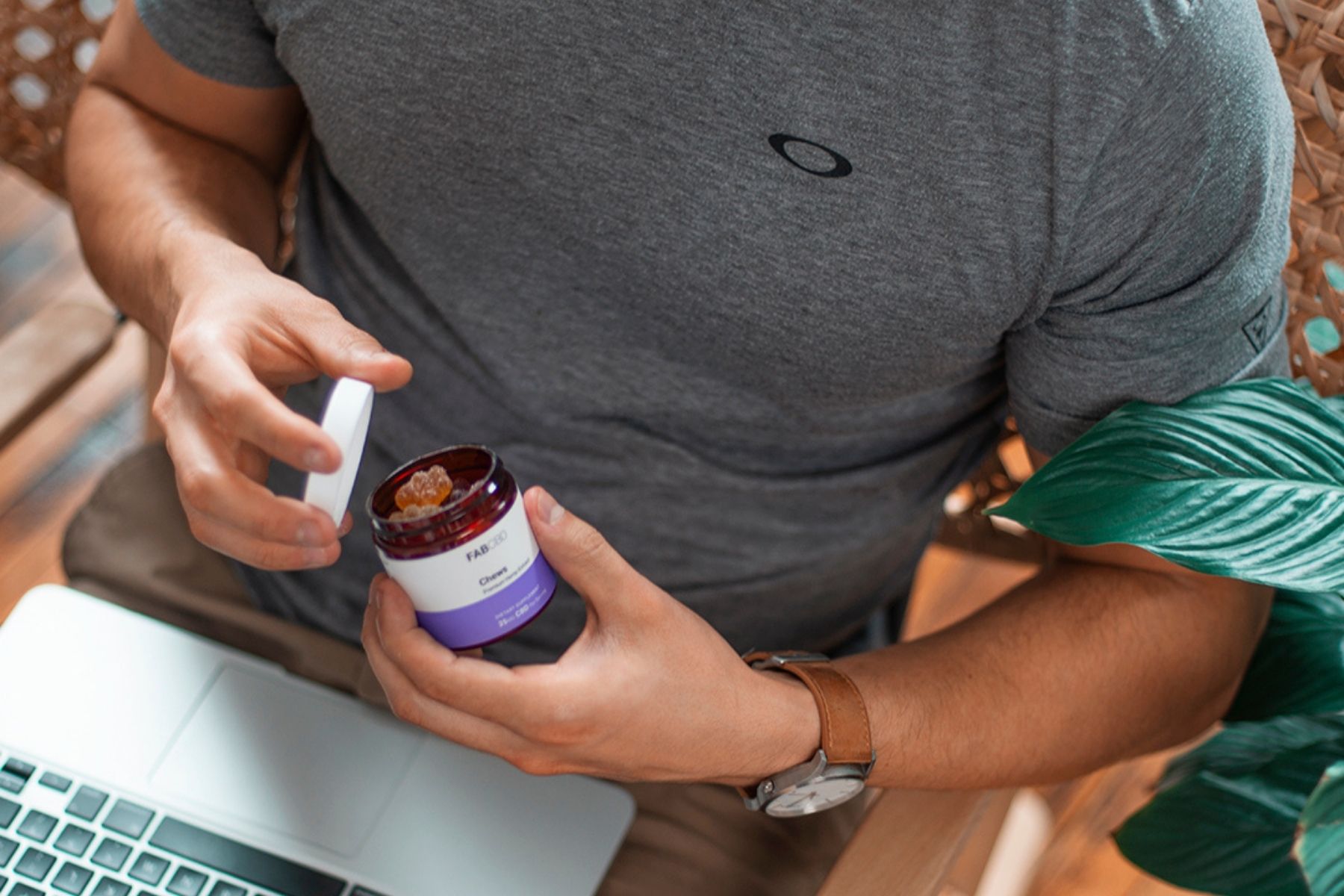 When isolated, CBD has no intoxicating properties. Moreover, CBD products derived from the hemp plant also won't get you high. Hemp naturally contains less than 0.3% THC, while the marijuana plant contains over that amount and can be intoxicating when taken in large doses. Since the percentage of THC in hemp-based CBD products is so low, there isn't enough of the compound to create any psychoactive effects. 
Full-spectrum CBD products extracted from hemp contain less than the legal limit of 0.3% THC as well as all of the beneficial cannabinoids, terpenes, and phytonutrients that the hemp plant has to offer. Hemp-based broad-spectrum products contain all of the same terpenes, phytonutrients, and cannabinoids as full-spectrum products, but do not have any THC in them. Lastly, just as the name implies, CBD isolate products are crafted from 99% pure CBD, as all other terpenes, cannabinoids, and phytonutrients are filtered out. 
A Brief Introduction to the 2018 Farm Bill
Before the 2018 Farm Bill was signed into law, all cannabis products, including CBD oils, were considered Schedule I drugs, just the same as marijuana. However, the 2018 Farm Bill put specific language into place that clearly spoke about THC levels in order to differentiate between industrial hemp-based products that naturally contain less than 0.3% THC and marijuana products that contain well over 0.3% THC. 
Thanks to this brand new legislation, the CBD industry grew by leaps and bounds because hemp-based CBD products were now legal to create, sell, and buy within the United States. Even though federal legislation clearly states this fact, laws can still vary on a state-by-state basis. So, it also pays to read up on the CBD laws for your particular state. 
Can CBD Oil Cause You to Feel High?
As stated earlier, CBD that's been extracted from hemp is used to create many different products including salve, oils, lotions, gummies, tinctures, and much more. Considering all of the products that are made out of CBD, the oils and the tinctures are the most popular. CBD oil is primarily taken under the tongue but some people also add it to their food and drinks.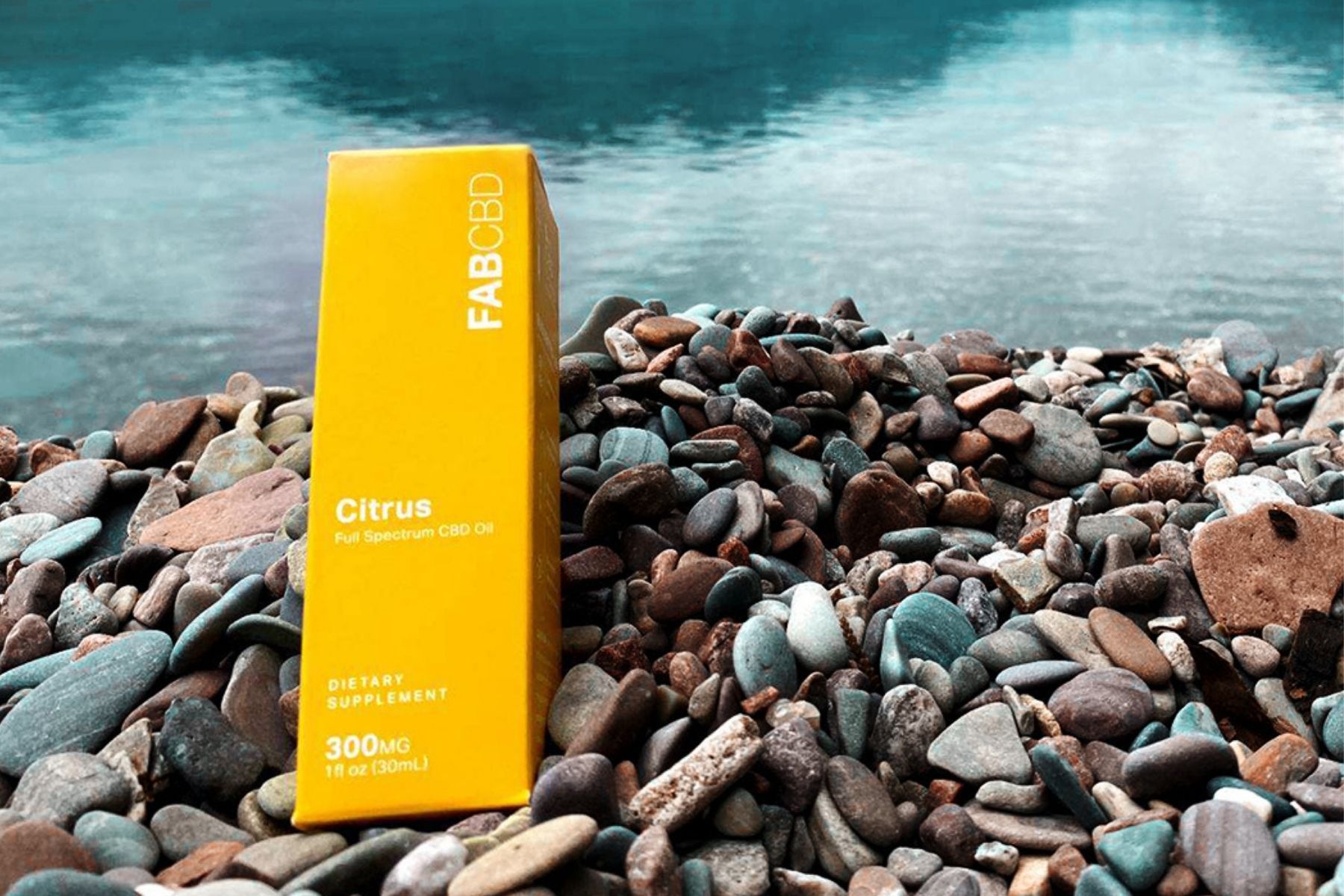 CBD has long been promoted as a natural supplement that can help reduce anxiety, cut down on insomnia, decrease pain, and help induce relaxation. Studies have even found that CBD can help quell anxiety and depression-related symptoms. And while CBD can help you to feel better, this is in no way the same as the high that marijuana causes. 
Even if you take over the amount of CBD that is recommended, you may feel uplifted and happier, but again, this is still in no way the same as getting high from using marijuana. While there is no way that you could possibly overdose on CBD, taking too much of the oil can cause some minor side effects including diarrhea, nausea, dizziness, and sleepiness. 
What's the Difference Between THC and CBD?
While CBD and THC are both cannabinoids found in the hemp and marijuana plants, they both have different properties and work with your body in different ways. Both THC and CBD work with the body's endocannabinoid system. However, they both impact the brain's CB1 receptors differently. While THC activates these receptors to create a euphoric high feeling that's mostly associated with taking marijuana, CBD works to block the intoxicating effects caused by the CB1 receptors. So, when you take CBD oil that contains THC, the CBD can help to dampen or stop the undesired effects of THC. 
Also, when you take CBD oil, an entourage effect happens within the body. When this takes place, the over 80 cannabinoids and over 100 terpenes work together in a synergistic way to both neutralize and decrease the negative properties of some compounds and intensify the positive effects of others. When separated, these cannabis components are not as strong as when they are paired together. A great example of this in action is with the prescription medication Sativex. The drug is not currently approved for use in the United States but is available in the UK. Sativex contains extremely high levels of THC and can cause toxic psychosis in some individuals. While there are 48 milligrams of THC in the medication, there is also an equal amount of CBD. 
The CBD in the medication Sativex counteracts the psychoactive effects of THC. In fact, it's the synergistic relationship between CBD and THC that makes the medication work so well for those who take it. This is why the entourage effect is so important. Interestingly, the terpenes that give cannabis its scent and taste also work synergistically with cannabinoids by binding to their receptors to change the way the cannabinoids internally take effect. 
CBD's Many Effects and Uses
CBD has several documented, scientifically-researched effects. Among them is CBD's ability to bring about a state of relaxation. Moreover, individuals who have a history of epilepsy may feel relief from their seizures by regularly using CBD. To that end, in 2018, the Food and Drug Administration approved Epidolex, a CBD-based medication that treats epileptic seizures. 
Research also hints that CBD could be beneficial in alleviating anxiety and depression. Likewise, CBD can also help to ease pain and inflammation. Interestingly, scientists are also discovering that doctors may be able to keep their schizophrenic-diagnosed patients safe from the unpleasant side effects of their prescription antipsychotic medication. One fact is certain: the more research that's done on CBD's positive effects, the greater the understanding will be of who will benefit from using CBD and for what other conditions it can be used for.
As we have discussed in great depth, CBD has many documented benefits. In fact, you can find a host of verified lists that have been posted online through reputable publications to see which brands are top-ranked for various health conditions. In your research, you should be able to seek out lists of CBD oil brands that may be best for different conditions such as CBD Oil for Anxiety, CBD Oil for Pain, and even CBD for Dogs, and come up with a wealth of information right at your fingertips. 
What are the Potential Side Effects of CBD?
There are minimal side effects linked to CBD use. Those minor side effects that some people experience typically happen when higher concentrations of CBD are taken. The most common side effects are: 
Dry Mouth

Diarrhea

Dizziness

Fatigue

Sleepiness

Mild Nausea
If, however, you are on prescription medication, you should also be aware of something called the Grapefruit Warning. Put simply, this is a warning that is printed on some prescription medications where grapefruits and certain other citrus fruits can interfere with the way that the medication is metabolized in the body. CBD has been shown to have the same effect on "Grapefruit Warning" medications. CBD, like grapefruit, can cause too much medication to enter into the bloodstream by directly affecting the liver enzymes that metabolize these medications. It is therefore advised that you consult your primary care physician or medical specialist before adding CBD into your daily supplement regimen. 
Is CBD Legal?
As stated earlier, the United States federal law still views cannabis as a controlled substance. However, in 2018, Congress removed this ban on hemp plants. Therefore, CBD extracted from hemp is legal throughout the United States. Hemp-based CBD products, however, may be illegal at the state level. In light of that, you should double-check your state's laws and regulations regarding purchasing and using CBD.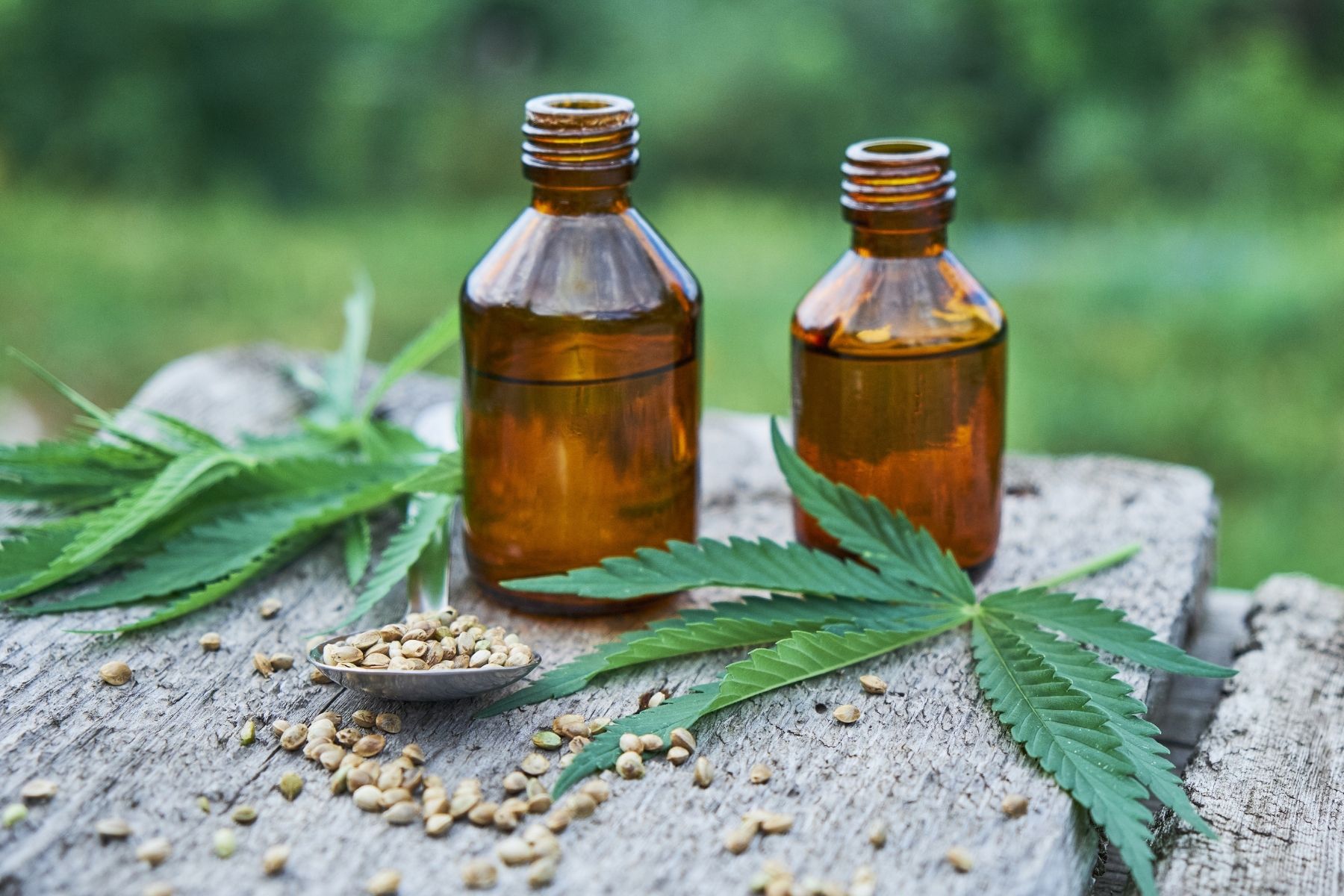 Under federal law, all CBD products that are bought and sold in the United States must contain less than 0.3% THC. Lastly, in states that have legalized recreational marijuana, it may be an option to purchase products crafted from CBD that's been extracted from marijuana. Be advised that ratios of CBD to THC can differ from one product to the next in these types of particular CBD products.
Closing Thoughts
The CBD that's extracted from hemp plants does not cause the same euphoric high as CBD that has been extracted from marijuana plants. Legally, all CBD products that are sold and purchased within the United States must contain less than 0.3% THC and must be hemp-derived. Unlike the marijuana plant that has high levels of THC, the hemp plant naturally has less than 0.3% THC in it. 
CBD is used to help alleviate the symptoms of a variety of difficult health conditions such as depression, anxiety, chronic pain, arthritis, and insomnia, among others. And while regularly taking CBD as part of your daily natural healthcare regimen can help you feel more relaxed and less depressed or anxious, using CBD oils, tinctures, gummies, or other edible types will in no way cause you to become high. 
If you do take CBD-based prescription medication, then be aware that the entourage effect is responsible for allowing the medication to function in such a way that the negative effects of elevated THC levels are dampened. Through the entourage effect, equally high levels of CBD work synergistically with THC to minimize negative side effects while amplifying positive effects. 
Before adding any type of CBD products into your daily supplement regimen, you first should consult with your primary care physician or specialist. If you've never tried CBD before and are unsure of where to begin when it comes to purchasing a product from a reputable brand, it's advised that you take some time and do some research. In researching CBD brands, make sure to thoroughly read independent third-party lab reports that test for product potency and quality, as well as look into verified customer reviews and brand reputation. 
Finally, hemp-derived CBD products that naturally contain less than 0.3% THC are federally legal thanks to the 2018 Farm Bill. These products, however, may be illegal on an individual state level. All CBD products created from marijuana extract are not legal federally, but sometimes are legal in certain states where medical or recreational marijuana use has been made legal. Always consult the laws within your home state and any other states that you might be traveling through or to. 
CBD can be an amazing addition to your daily supplement routine providing that you take the time to find a reputable brand with clean, potent products that uses an independent third-party lab to regularly test all of its products for potency and quality. Once you find a brand and a product that's right for you, you'll be amazed at the improvements you can feel through the regular use of CBD. 
Signup for D Exclusive
Get partner offers, discounts, and more delivered right to your inbox each week.