Cannabidiol, or CBD, is one of the main cannabinoids in both the hemp and marijuana plants. In fact, there are well over 100 beneficial cannabinoids in total. THC, or tetrahydrocannabinol, is the other main cannabinoid. While THC is responsible for causing that familiar euphoric "high," CBD is not psychoactive. Because CBD doesn't have any psychoactive properties, it has become a desirable option for people who are looking for a natural way to help relieve pain and other symptoms that stem from difficult health conditions. 
While there are a variety of products created from CBD, CBD oil is one of the more popular ones. It is made by extracting the cannabinoid from hemp plants and then mixing it with a carrier oil like MCT, otherwise known as coconut oil, or hemp seed oil. Since multiple scientific studies surfaced confirming CBD's many health benefits, CBD oil's reputation has grown exponentially in the health and wellness arenas. 
There is a multitude of health benefits that are tied to the regular use of CBD oil. Some of those benefits are as follows:
CBD Can Help Relieve Depression and Anxiety
Depression and anxiety are two of the most common health issues that have a large effect on overall wellbeing. Typically, a combination of talk therapy and prescription medication is used to help get anxiety and depression under control. Sadly, prescription anti-anxiety and anti-depression medications come with a host of difficult side effects including headache, insomnia, drowsiness, and agitation. Some medications are even highly addictive and can cause substance abuse.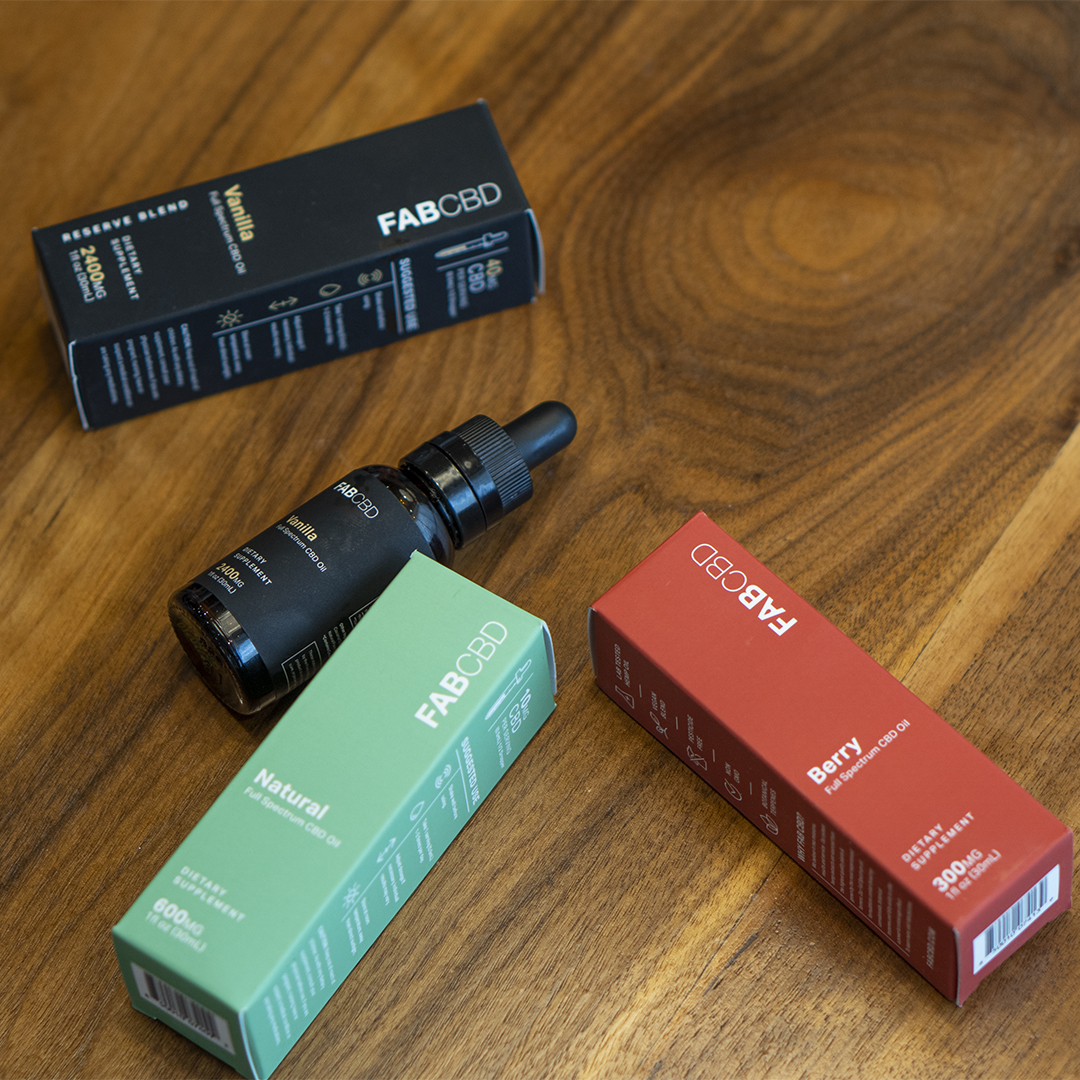 Scientific studies are showing that CBD may be a promising treatment for depression and anxiety. Recently, more people who suffer from anxiety and depression are turning to natural methods like CBD oil to help bring about some relief from mental health disorders. Scientists found that CBD has the ability to have a positive effect on serotonin, a neurotransmitter in the brain that helps to regulate both social behavior and mood. Any potent, effective, reputable CBD oil can help to properly alleviate depression and anxiety. 
Interestingly, marijuana has been used as a pain treatment throughout the world for centuries. Today, as many states make cannabis legal for recreational and medicinal purposes, the number of people using CBD oil for pain is increasing. For those who might not know, the human body has a specialized endocannabinoid system that helps to regulate a number of different bodily functions including appetite, sleep, pain, digestion, immune system response, and many others. Scientific research throughout the years discovered that the human body produces its own natural endocannabinoids that bind to CB1 and CB2 cannabinoid receptors within the nervous system. Furthermore, additional studies show that CBD oil can help to calm down chronic pain by working to reduce inflammation through interacting with specialized neurotransmitters. 
CBD Can Have Heart Health Benefits
A recent study concluded that a single dose of cannabidiol may help lower blood pressure in healthy volunteers. In the study, the data showed that CBD reduced both the resting blood pressure as well as the stress-related blood pressure increase that's associated with elevated heart rate. The research suggests that CBD's ability to lower stress and reduce anxiety is what could be responsible for the cannabinoid's ability to help lower blood pressure. Additionally, studies that included animals showed that CBD's antioxidant and stress-reducing characteristics helped in decreasing inflammation linked to heart disease.
Scientific studies have also found that CBD may be a great help to people who have been diagnosed with schizophrenia due to its ability to cut down on the number of psychotic symptoms caused by the mental disorder. CBD has also been found to help with substance abuse in that it can help curb morphine dependence as well as addictions to other drugs. Lastly, scientists found that CBD significantly lowered both inflammations as well as the chance for diabetes in mice diagnosed with the condition. 
CBD May Help Relieve Stress
Along with the first four benefits, there's also a host of evidence confirming that CBD can be a great alternative in the treatment of chronic stress. When CBD is taken for stress, it works in very much the same way that CBD for anxiety and depression does in that it specifically targets the CB1 and CB2 receptors in the brain. It was found that CBD helped to lower both traumatic and chronic stress in animal and human studies. 
CBD May Help With Insomnia
A recent 2019 study found that the sleep scores of participants greatly improved within the first 48 months of some patients who were supplemented with CBD. These 75 subjects struggled with anxiety and insomnia issues. Those with anxiety were given 50-75mg of CBD each night before bedtime for over a month. Ultimately, the study found that CBD helped 66% of participants to sleep better overall. 
CBD May Provide Relief to Those with Fibromyalgia
Interestingly, a 2006 study found that a lack of endocannabinoids in the brain was possibly one of the causes of fibromyalgia, migraines, irritable bowel syndrome, and other difficult-to-treat conditions. Therefore, it would go to show that since a lack of endocannabinoids could cause these issues, then supplementing with CBD oil could help to alleviate these conditions.
CBD Can Help Reduce Acne and Dry Skin
Since CBD has anti-inflammatory properties, it can help to reduce the skin irritations brought about by acne. A 2014 study discovered that CBD can help slow down the oil production of the sebaceous gland, thus cutting down on acne breakouts. Further, another study found that CBD had anti-acne effects by helping to reduce pro-acne agents in the body. The right CBD cream or salve, like FAB CBD's Body Salve, will not only help fight acne, it can also help keep your skin smooth and supple.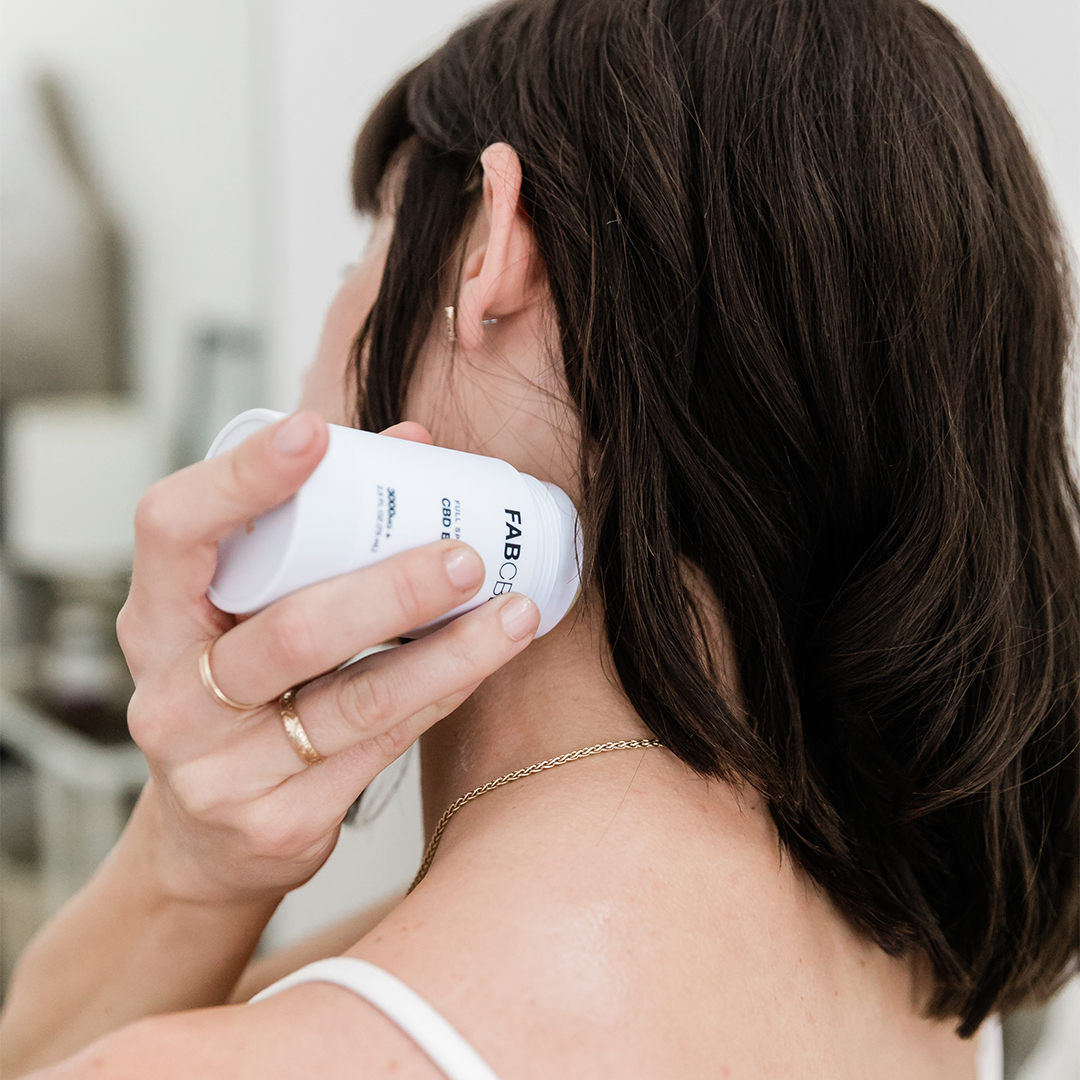 CBD May Help with Arthritis
Scientists found in a 2020 study that CBD "possesses anti-arthritic activity." Put simply, this means that CBD can help to calm down both pain and inflammation stemming from arthritis. In using CBD for anxiety, CBD oil is most likely the best product to go with as it easily enters into the bloodstream after holding it under your tongue (sublingually) for a few seconds to one minute. CBD cream, however, is amazing to use if you want to target specific areas of discomfort in your muscles and joints. When CBD cream is massaged into the skin, it quickly penetrates into the joints and muscles to bring about relief. 
CBD Can Help Reduce Headache and Migraine Pain
After much research, scientists have finally found that CBD may be an effective treatment for painful headaches and migraines. The study concluded that there was mounting evidence of the various therapeutic benefits that cannabinoids can bring in the treatment of pain stemming from migraines and headaches. A simple dab of topical CBD cream massaged into your forehead or temples can help fight tough migraine or headache pain by helping tense muscles to relax and release. Interestingly, scientists also found that CBD can potentially help those addicted to opioids wean off and detoxify from the drugs. They also think that further research could cause the breeding of specific strains to be optimized to improve how the symptoms of diseases are targeted. 
Does CBD Have Any Adverse Effects?
In most people, CBD is pretty well tolerated. Therefore, it's generally considered safe for most people. Some common and mild side effects can include: 
Fatigue

Sleepiness

Diarrhea

Changes in weight

Changes in appetite

Nausea
Those on prescription medications should also be aware that CBD can have potentially dangerous interactions with them. If any medications have a grapefruit warning on them, then both grapefruits, certain citrus fruits, as well as CBD can have a negative effect on the way that the medication is metabolized in the body. Both grapefruit and CBD can cause liver toxicity by allowing too much medication to enter into the bloodstream through poor metabolization. 
What is the Best Dose to Take?
When it comes to CBD, it's important to remember that there's not one perfect dose for everyone. In fact, since everyone's body is different, a dose that works for one person, might not work that well for another. Before you begin your CBD regimen, a great rule of thumb is to start low and go slow. Just as it takes your body time to get used to new medications or supplements, it also takes time to get used to both CBD and the dosage. For example, if you are taking 600mg of full-spectrum CBD oil, you should begin by taking half a dropper full once a day for about a week. This will roughly equal about 5mg of oil. After the week has passed, check-in with yourself to see how you feel. If you need to increase the dose, go up to half a dropper full twice a week, which will equal about 10mg of oil a week. Stay at that dose for another week, then repeat the process of checking in with yourself again. Follow this method until you find the right dose for your body and your needs. 
What Other Forms Does CBD Come In?
CBD is made into many other forms. Even though CBD oil is one of the more popular products that is made from the cannabinoid, it's also created into other types of products that have their own unique uses and benefits. In fact, CBD is made into: 
Creams

Salve

Gummies

Edibles

Capsules

Drinks

Dog treats
The effect that CBD has will largely depend on which product you are using and what you are using the product for. For example, as we stated earlier, if you are using CBD cream or salve, then you are specifically targeting a sore muscle or joint in the body. Instead of entering into your bloodstream as CBD oil does, the cream or salve will enter into the muscle tissue to help calm areas of tension or joint aches and pains. Also, CBD gummies are great to help with calming and relieving stress over time as they are slowly broken down by the stomach before entering into the body. Finally, CBD oil is a wonderful way to get all of the phytonutrients, cannabinoids, and terpenes of full-spectrum or broad-spectrum CBD oils into your bloodstream and throughout your body. The product you choose to go with will be dictated on the issue that you're trying to take care of. 
Is CBD Legal?
CBD oil that's extracted from hemp naturally contains less than 0.3% THC. The hemp plant naturally contains lower levels of THC as compared to the marijuana plant, which contains well over 0.3% THC. Thanks to the 2018 Farm Bill, CBD derived from hemp was taken off of the Schedule I substances list. Therefore, CBD products created from the hemp plant containing less than 0.3% THC are legal to sell and buy throughout the United States. Having said that, each state has its own set of rules and regulations when it comes to marijuana as well as CBD products. It's advised that you take some time and research your state laws before purchasing CBD. You should especially check state laws if you plan on traveling with your CBD products. 
Looking for Reputable Brands
If you're confused or frustrated over how to find the best CBD oil products, then it's best to slow down and take the time to research any and all brands you might be interested in. So while it might feel tempting to stop into the first brick and mortar store you come upon, you might not get all the information you're looking for on certain products you might be interested in. When you take the time to research brands and products online, you can dive deeper into verified customer reviews, brand reputation, and independent third-party lab reports that should be posted on the brand's website for you to read. 
All reputable brands use an independent third-party laboratory to thoroughly test their products for quality and potency. This not only establishes trust and transparency between the brand and the customer, but it also lets the customer know that the brand cares about the ingredients used to create its products as well as how strong and effective the products will be at tackling different health issues. Some other aspects that you should research are reviews written by CBD journalists and industry experts. These people have their fingers on the pulse of the CBD industry and write from a place of experience. 
Our Final Thoughts
Research continuously shows that CBD oil has a great many documented benefits including its ability to potentially help with anxiety, depression, heart disease, and other common health ailments. Bear in mind that CBD research is an ongoing process as new information is always coming out regarding the efficacy of the beneficial cannabinoid. So far, however, data shows that CBD can be a safe, natural alternative treatment for a wide array of health conditions. 
As with any natural supplement regimen, if you are interested in adding CBD to your daily routine, you might first want to consult with your general practitioner or medical specialist with any questions or concerns. Likewise, you can also consult with your doctor or pharmacist if you have concerns that CBD may negatively interact with any of your prescription medications. As with any new addition to your supplement regimen, you always want to exercise both care and caution. 
Signup for D Exclusive
Get partner offers, discounts, and more delivered right to your inbox each week.